BDS Australia news, events and actions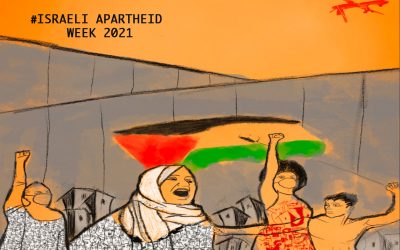 2021 Callout Racism, discrimination, xenophobia, and inequality continue to grow around the world. In recent months, we have seen how people in the Global South and people of color, political prisoners, unhoused people, migrants, and refugees, among many others, have...
"The position of the Australian Government is unprecedented. This kind of direct engagement in an international court process simply does not make sense. Why is Australia going out of its way to hold back an investigation into Palestine?"
The decision by the International Criminal Court's Prosecutor Fatou Bensouda to pursue war crimes investigations into Israel's actions against Palestinians in the Occupied West Bank including East Jerusalem and the Gaza Strip is welcomed by BDS Australia....
BDS Australia condemns the recent violence against students and human rights defenders at York University in Canada. BDS Australia is a coalition of 12 Australian pro-Palestine associations, dedicated to informing and raising awareness in the Australian community in...
A presentation by the renowned Palestinian writer, scholar and commentator, Dr Abu Sitta in Sydney whose work has meticulously documented the Palestinian Nakba. What: BDS for the Right of Return - Why? When: Wednesday October 9, 6.45pm-8pm Where: Redfern Town Hall....
Wednesday 28 August - Wednesday 4 September is our first national week of action to encourage consumers face-to-face not to buy HP products (laptops, scanners, printers and ink) while HP technology underpins Israeli occupation and apartheid. All are welcome to help...
Hear Professor Richard Falk speaking in Sydney on July 4, 2019. Presented by BDS Australia and presented in conjunction with the NSW Parliamentary Friends of Palestine. 1) - Welcome and introductory comments by Sara Saleh and Hilmi Dabbagh 2) - Professor Falk's...
27 June 2019:  Eminent American-Jewish international legal scholar Emeritus Professor Richard Falk, will be in Sydney next week. Professor Falk is a tireless advocate for the universal application of international human rights law as the basis for a sustainable peace...
EDITOR: Disappointingly the editor of Australian Jewish News has so far refused to publish Professor Falk's point-by-point refutation of the allegations made in AJN last week, so we publish it here: The article starts by reporting 'concerns' over my visit to Australia...
3 June 2019 Dear Xavier We are Australians, some of Palestinian background, some Jewish, and all for universal and equal human rights, who support the Palestinian call for artists, sportspeople, and others to boycott Israel until indigenous Palestinians win...
The Palestinian human rights advocacy organisation, Boycott Divestment and Sanctions Australia, condemns the baseless and unprincipled attacks on candidates who expressed their support for Palestine in the recent federal election. In the lead-up to the election,...