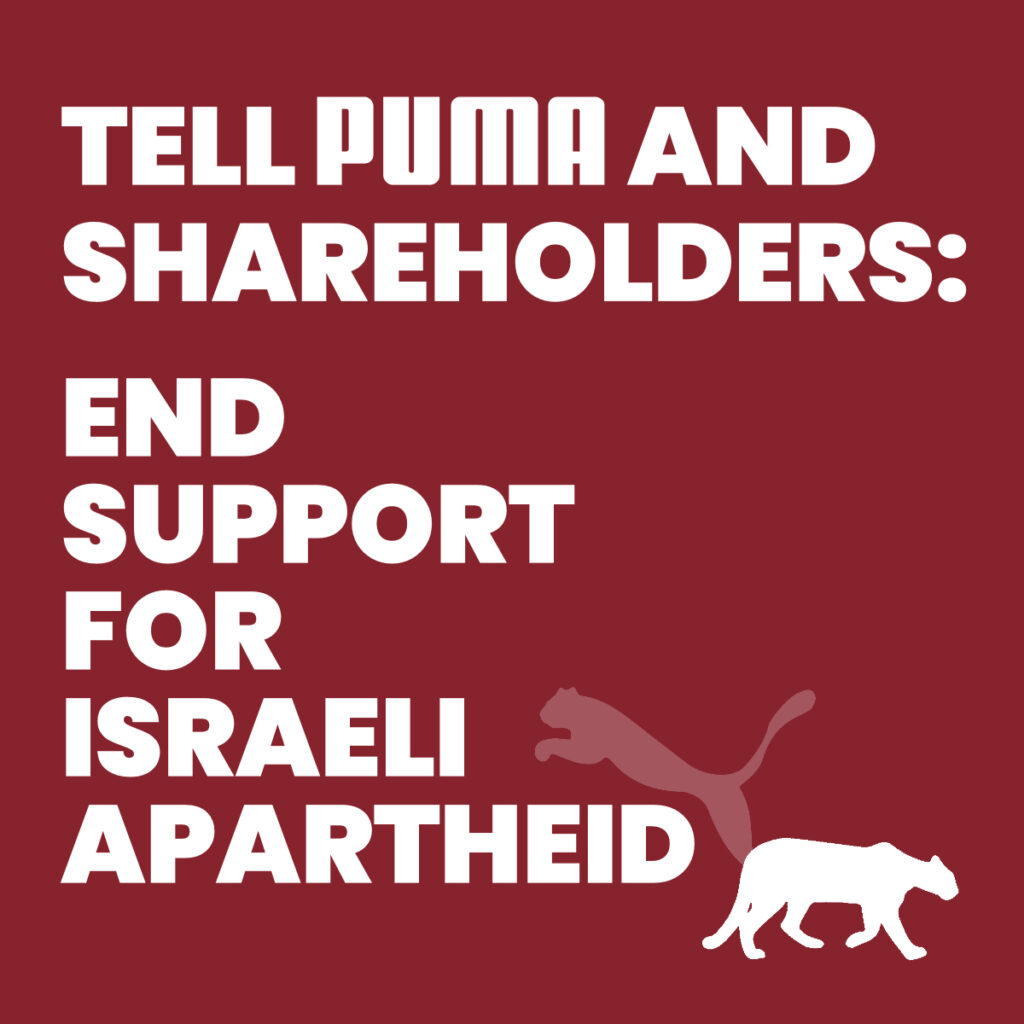 BDS Australia Joins the international #BoycottPuma campaign now in the week before Puma's AGM to increase our pressure on Puma to end its complicity with Israeli apartheid and end all sponsorship of Israeli football teams on occupied Palestinian lands.
USE THIS LINK TO SEND AN URGENT MESSAGE TO PUMA AND IS KEY SHAREHOLDERS
This year, as PUMA shareholders prepare to meet to discuss profits, Israel has just carried out yet another military assault on besieged Palestinians in Gaza.
These are not just tragic coincidences and they occur with PUMA's complicity. They are a testament to just how often Israel's apartheid regime kills Palestinians, young and elderly, athletes and artists, scholars and students, professionals and artisans, mothers, fathers, sons and daughters. In just the past 15 years, Israel has killed more than 6,000 Palestinians and injured over 145,000.
The Israel Football Association operates in illegal Israeli settlements, on land stolen from Palestinians and Puma supports this association unlike other sports brands which have refused to support Israel's illegal settlements and ongoing persecution of Palestinians.
Israel's apartheid regime robs Palestinian land and resources; bombs Palestinian cities; demolishes Palestinian homes; incarcerates Palestinian political prisoners; restricts Palestinian access to water, farm land, and electricity; destroys Palestinian agriculture; and prevents Palestinian movement.
Palestinians are now facing the escalating violence and dispossession of Israel's most far-right, racist and fundamentalist government ever.
PUMA claims it has a "devotion to universal equality." That can't be true as long as PUMA is complicit in Israel's apartheid regime.