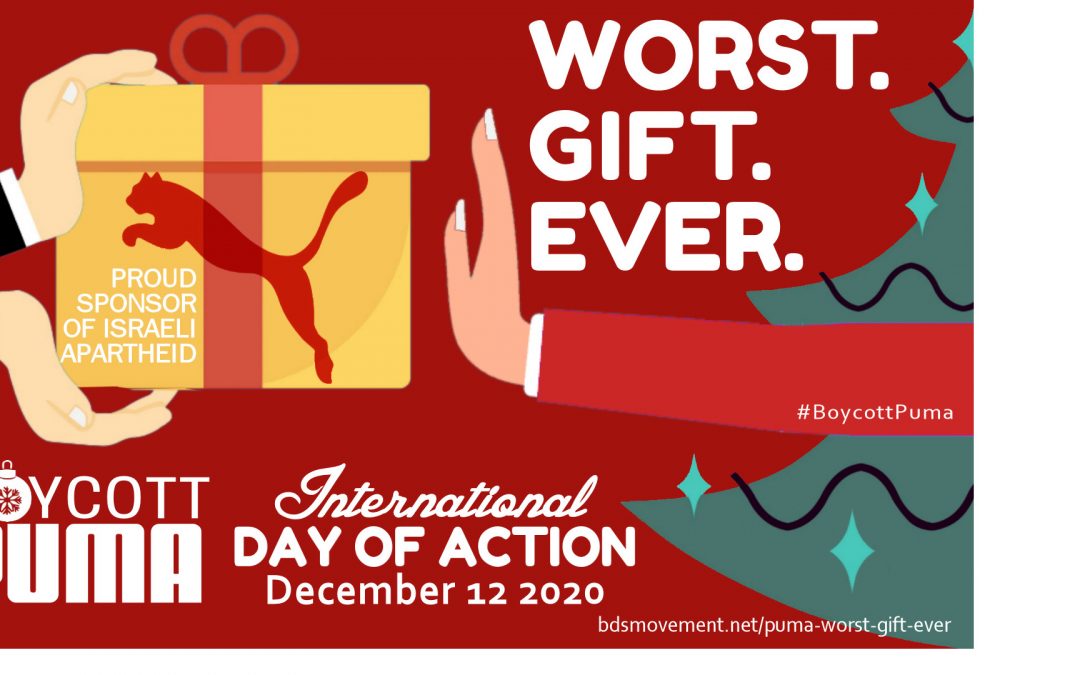 Support the Global Day of Action and Boycott Puma – Worst. Gift. Ever.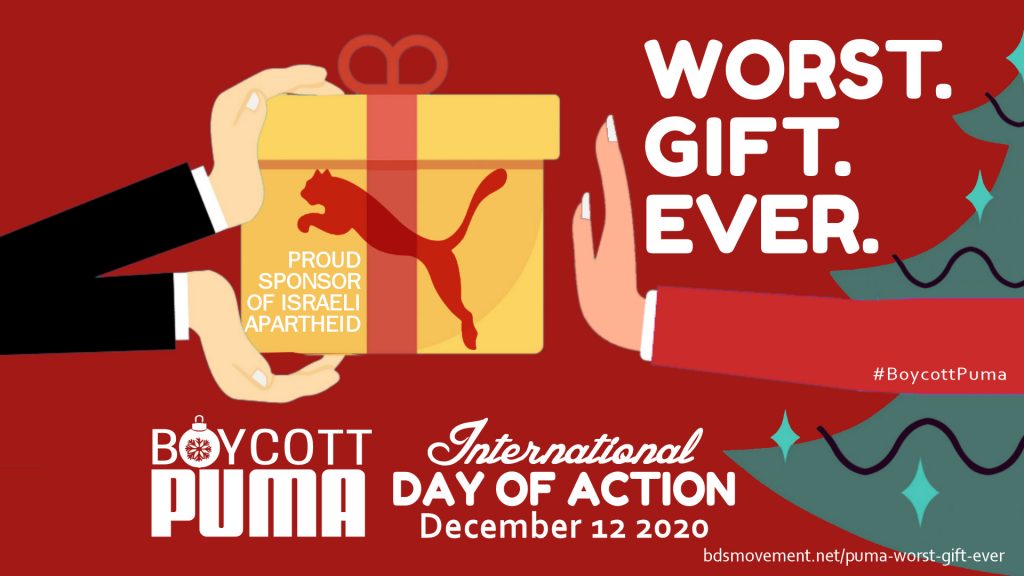 Israel's far-right government is escalating its expansion of illegal settlements on stolen Palestinian land. At the same time, it is demolishing Palestinian homes in record numbers, leaving hundreds of Palestinian families homeless during a pandemic.
Puma's support for these violent land grabs makes it the… Worst. Gift. Ever.
Don't put Israeli apartheid under the Christmas tree
Register for 4th #BoycottPuma Global Day of Action, Dec 12

Contact Puma Australia and these Melbourne sports clubs which all have Puma sponsorships
Melbourne City FC
Carlton FC
Richmond FC
Melbourne Vixens
Athletics Australia

Israel's military occupation and illegal settlements force Palestinian families from their homes, with full backing from the Australian government which remains complicit and does not even support UN Resolutions calling on Israel to respect Palestinian human rights and adhere to international law.
Puma says it supports equality but is helping to prolong the brutal dispossession of indigenous Palestinians.