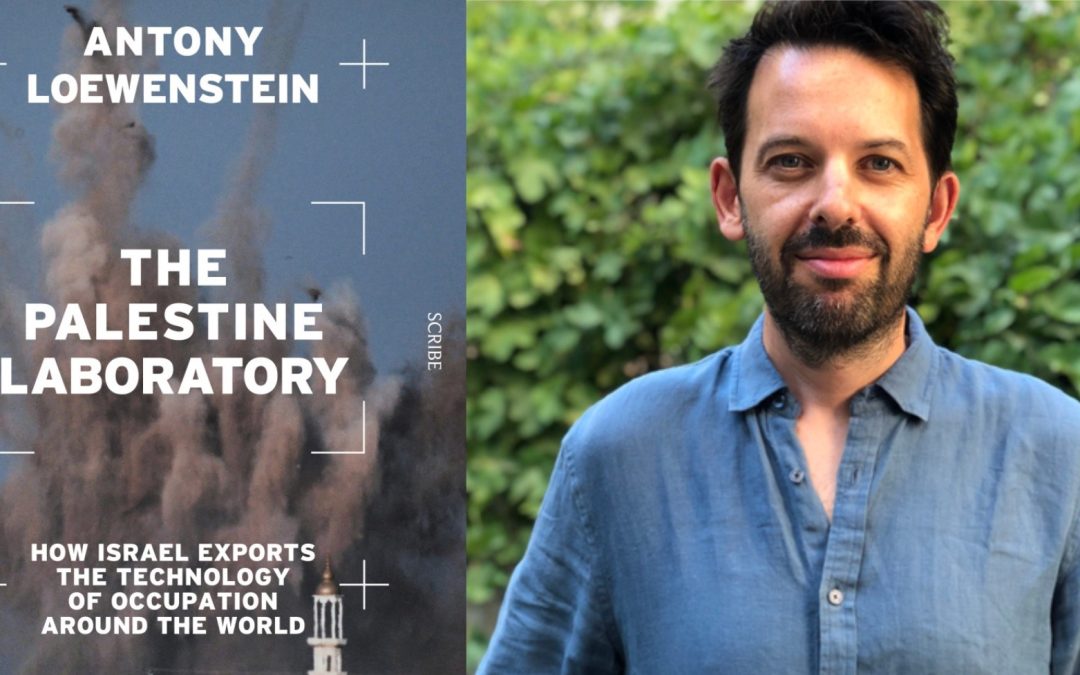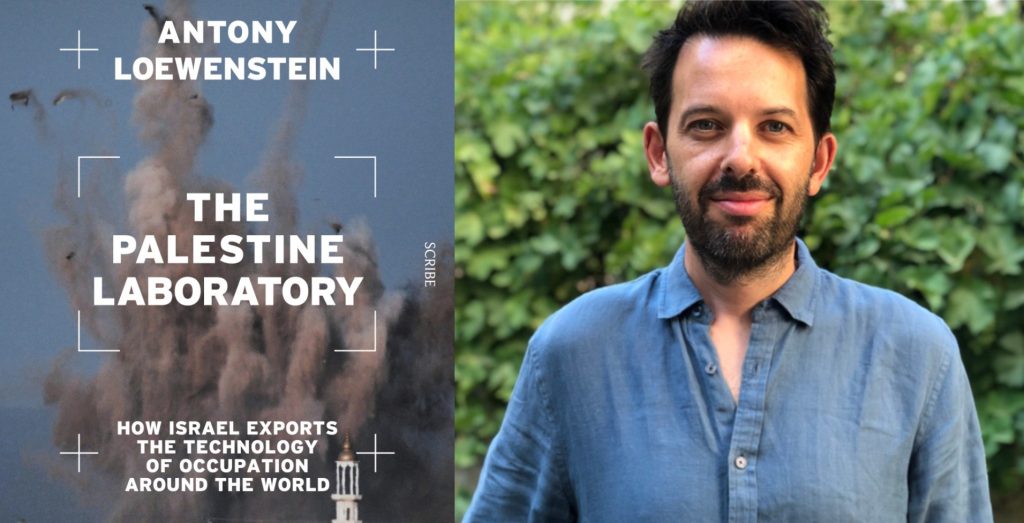 How Israel's occupation has gone global: Antony Loewenstein presents 'The Palestine Laboratory'
"From Israeli spyware ending up on the phones of activists in Mexico to Israeli drones being used by the EU to "monitor" refugees struggling and often drowning in the Mediterranean, the public is recognising how the Israeli occupation is being exported, and the danger it poses."
Award-winning investigative journalist, Antony Loewenstein will discuss his latest book, The Palestine Laboratory at this special BDS Australia event in Sydney.
What: How Israel's occupation has gone global: Antony Loewenstein presents "The Palestine Laboratory"
When: Thursday August 24 – 6.30pm – 8.30pm
Where: Gumbramorra Hall, Addison Community Centre 142 Addison Road, Marrickville
Tickets: Book via TryBooking

"Government's flock to Israel to buy weapons and surveillance equipment, happy to ignore that they've been lethally tried and tested in the 'Palestine laboratory'".
This book has generated huge interest worldwide as it shows just how pervasive Israel's lethal technology is internationally. Detailing how Israel's massive arms and security industry has been developed and exported on the back of its endless occupation of Palestine, 'The Palestine Laboratory' exposes how Israel's weapons and surveillance technology has been tried and tested on Palestinians for decades and sold as 'battle tested' to any buyers, including equally oppressive far right regimes.
Copies of The Palestine Laboratory will be available for purchase, and the talk will be followed by a book signing.
Please share this important event with your friends and colleagues – Facebook event
How Israel's occupation has gone global: Antony Loewenstein presents 'The Palestine Laboratory'