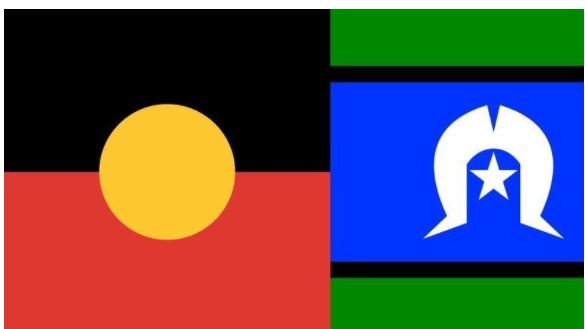 On Invasion Day 2021, BDS Australia expresses our unequivocal solidarity with Aboriginal and Torres Strait Islander nations.
Since 1788, First Nations people have been the objects of relentless colonial violence, first from the British and then from the Australian state. Today, rates of incarceration and child removal show that violence against Aboriginal people is still a blight on our society – a shameful reflection of the ongoing racism that characterises Australian politics, for which we all must be held to account.
We support Aboriginal peoples' call for treaty and sovereignty and know that we will see no genuine reconciliation in this country without full justice for Aboriginal people.
As supporters of justice for Palestine, we understand all too well how colonialism crushes nations. The devastation it brings is measured in deaths, dispossession, arbitrary imprisonment, stunted opportunities and broken lives – the merciless oppression of entire peoples. In our struggle for the decolonisation of Palestine and our opposition to Israeli apartheid, we have much to learn from the inspiring activism of First Nations peoples over many decades.
Whether in Australia or in Palestine, there can be no compromise on basic rights. We reject any attempts to prevent Invasion Day rallies from going ahead. We call for an end to the scourge of colonialism, and for justice for Aboriginal and Torres Strait Islander people now. Our struggle for Palestine is rooted in a commitment to universal rights and international law.
Nothing is more urgent than reversing and compensating for the historic injustices to which colonised peoples have been subject, whether here or overseas. As the struggle for First Nations rights continues, we stand shoulder to shoulder with our Aboriginal and Torres Strait Islander friends.