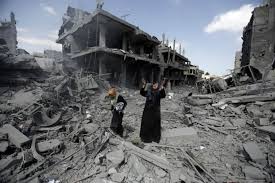 May 26, 2021
BDS Australia wrote to the UTS Vice Chancellor,Professor Attila Brungs and the Vice President (Advancement), Celia Hurley about the UTS series of webinars hosted by the Israeli Technion university and other partnerships UTS has with this institution – see details here. We received a response which indicates that UTS does not take these issues seriously and does not intend to address them.
This is the response from Celia Hurley to our letter which was shared as an online petition to her and the Vice Chancellor as well.
"Thank you for your email regarding the upcoming webinar event with the Technion Institute of Technology (Australia) and your request that UTS cancel all ties with Technion.
UTS has a commitment to academic freedom and international knowledge exchange, and as a public university we base our partnerships on advice from the Australian Commonwealth Government.
We acknowledge the enormous human impact the recent conflict is having and as a university committed to social justice our sympathies are very much with all of those affected.
The UN Security Council has not, to date, made any sanctions against Israel regarding the conflict and we are not aware of any international law violations. At this point in time UTS is not aware of any new information that leads us to conclude that Technion is not an appropriate partner and that the event should be cancelled.
With kind regards,
Celia Hurley"
BDS Australia does not accept this response from the University of Technology Sydney – this is our reply:
We note your response to our call that UTS cancels its involvement in the forthcoming Technion sponsored webinar and to cease all partnerships with any institutions that contribute to the oppression of Palestinians and violations of international law.
We do not accept the arguments you have provided for not withdrawing from your association with the Israeli Technion University.  You note that UTS is committed to social justice however your actions in partnering with this university raise serious concerns about whether UTS can legitimately make this claim.
It is extraordinary that you refer to the UN Security Council and the lack of sanctions against Israel regarding this conflict especially given that every academic employed by UTS with the vaguest understanding of this issue, would be able to refer you to the ongoing veto that the United States has used and again most recently in relation to Israel's ongoing grave violations of international law. The United States this month repeatedly blocked the adoption of a joint UN Security Council statement calling for a halt to the current hostilities despite the fact that all other 14 members of the Security Council were in favour of issuing this statement. In addition, since 1947, Israel has been the subject of almost 300 UN General Assembly resolutions – the most censured state in the history of the UN.
Regarding violations of international law, we draw your attention to this recent submission by the Australian Centre for International Justice and the Palestine Human Rights Organisations Council, which details Israel's breaches of international law and also to the Human Rights Watch report on the Israeli crimes of apartheid and persecution. Israel's violations of international law are well documented and have been on the public record for many years.  Again, any academic at UTS with basic knowledge could provide them for you and any other decision maker who is ignorant of these facts.
You state that you base your partnerships on advice from the Commonwealth Government which we presume means that unless a country is sanctioned by Australia, UTS will not consider ongoing violations of international law,  human rights and UN Resolutions alone, as a reason to cease partnerships. We would like to point out that as a high contracting party to the Geneva Conventions, Australia has accepted the full scope of obligations under these Conventions which oblige it to respect and apply them in 'good faith'.
The fact that the Australian Commonwealth Government is in breach of its duty under these Conventions, does not relieve UTS of the responsibility to thoroughly investigate its partnerships with institutions and bodies implicated in grave breaches of international law through their support for states like Israel.
The Israeli government's actions to deny and hinder the right of Palestinians to an education are well documented. This Norwegian Refugee Council report shows that there were an average of 10 attacks per month on West Bank kindergarten and school students, staff and facilities between 2018-2020. Unicef documented that in 2016 alone, 256 education-related violations were documented in the West Bank, affecting nearly 30,000 students. This World Council of Churches / Unicef report offers detailed analysis and documentation of the way the Israeli Occupation and illegal settlement enterprise has impacted many thousands of Palestinian children's education.
The UN office for the Coordination of Humanitarian Affairs and Save the Children reported on May 19th that 50 schools in Gaza were damaged by Israeli airstrikes over the past week, impacting some 41,897 children. Three schools were reportedly damaged in Israel by rockets from Gaza.
Technion's collaboration with the Israeli government and with Israeli weapons manufacturers
is well documented. Elbit Systems have partnered with Technion in numerous ways including a joint vision systems research agreement, through which Elbit offered grants to selected Technion undergraduate and graduate students and researchers in the electrical engineering department. Elbit uses vision systems in its helmet-mounted displays for pilots in combat aircraft. Many employees of Elbit Systems are Technion graduates, including the current CEO.
The euphemisms used in your response, such as "the enormous human impact" and "sympathies are very much with all of those affected" are familiar tropes used by the corporate media and other unofficial spokespeople for the Israeli state. They imply that this is an equal 'conflict', which is grotesque when one considers the asymmetry, the enormity of Palestinian suffering and the fact that Israel is an occupying power with the fourth largest army in the world.
We look forward to UTS actions which demonstrate that this institution takes its commitment to social justice and human rights seriously.
We will continue to advocate for UTS to cease all partnerships and affiliations with Technion and any other company or institution which supports Israel's violations of the human rights of Palestinians and their right to justice under international law.
_____________________________________________________________________________________________________________________________
Sign the petition to UTS Vice Chancellor, Professor Attila Sprungs and Vice President (Engagement) Celia Hurley HERE.