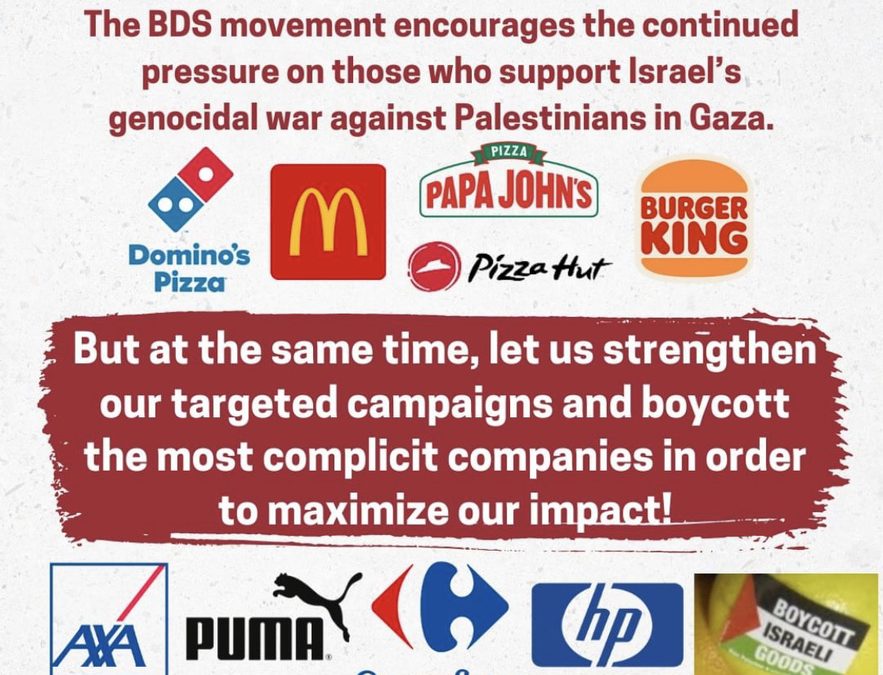 November 2, 2023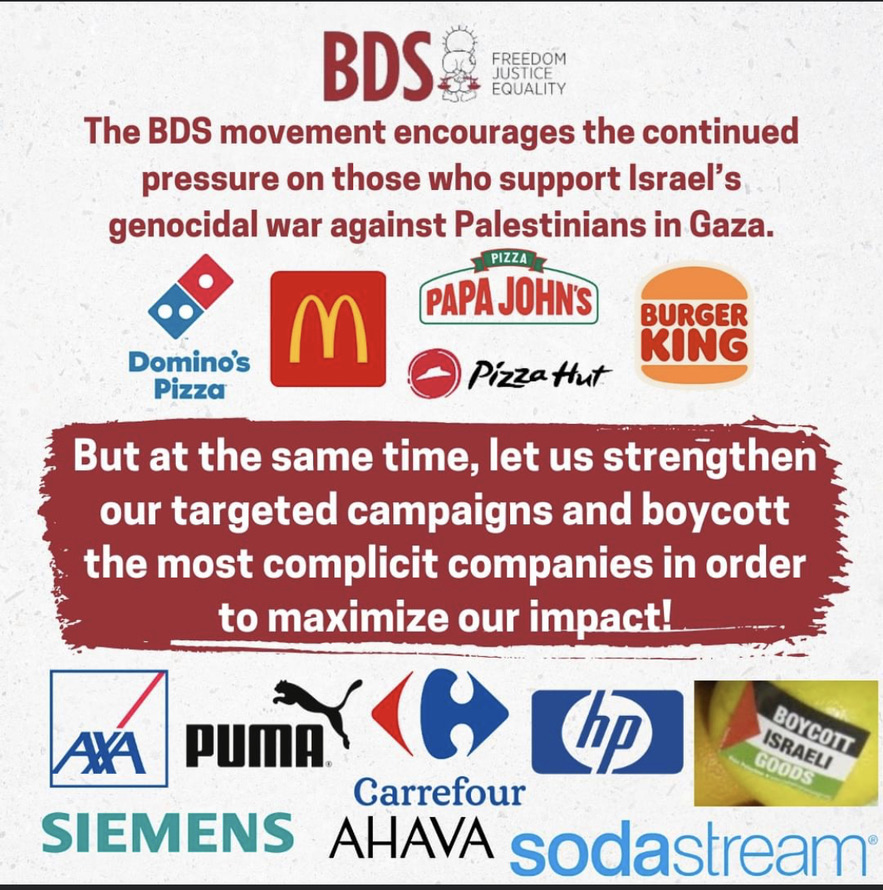 There is no doubt that many global companies, as part of the global structure of the economy (racial capitalism), are complicit in the genocidal war waged by Israel today against 2.3 million Palestinians in Gaza, and some of these companies are involved in apartheid Israel's economy to varying degrees. All peaceful popular efforts, including boycott and divestment, to hold these entities accountable for their support of Israel's crimes against Palestinians are justified and called for.
In our work in the BDS movement, we rely on the operational principle of targeted and strategic boycotts, which means focusing on a specific number of the most complicit targets, where we have a better chance of success, to maximize our impact, rather than non-targeted boycotts. For example, the movement has called for boycotts and divestment against HP, PUMA, Elbit, among others, due to their proven involvement in apartheid and complicity in Israel's violations of Palestinian human rights.
Some companies, like Carrefour, have doubled down on their complicity by donating thousands of personal packages to the Israeli occupation army, thus directly supporting its commission of war crimes and crimes against humanity in Gaza. Other companies, including McDonalds, Domino's Pizza, Pizza Hut, and Papa Johns have also made generous donations to Israel's genocidal army. They all deserve to be boycotted and divested from, regardless of the claim that their branches in various countries are wholly or partially owned by local businesses.
The parent company is complicit for allowing its Israel branch to support an ongoing military aggression that leading scholars of genocide have described as a "textbook case of genocide."
We encourage continued pressure on entities that support apartheid Israel and its genocidal war against our people in Gaza.
And don't forget to #checkyour super Ask your superfund if they invest in companies linked to illegal Israeli settlements. We've made it easy for you to do here.