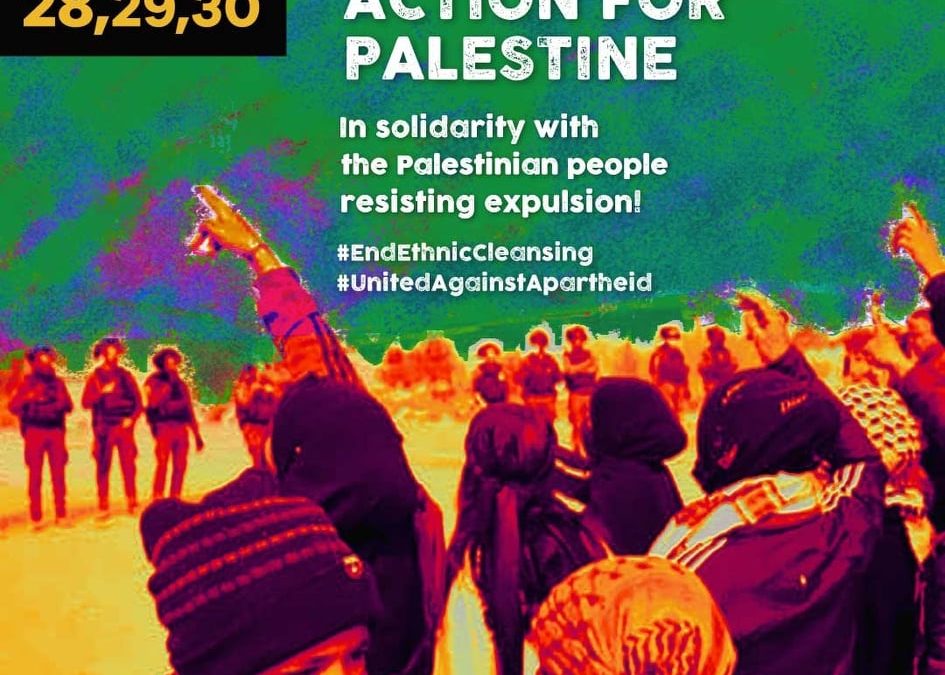 The BDS Palestine National Committee and the Palestinian Stop the Wall campaign are calling for global mobilization in solidarity with the Palestinian people in their steadfast resistance against Israel's forced displacement in Jerusalem's neighborhoods of Sheikh Jarrah and Silwan, in Al-Naqab, the Jordan Valley, the southern Hebron Hills and beyond.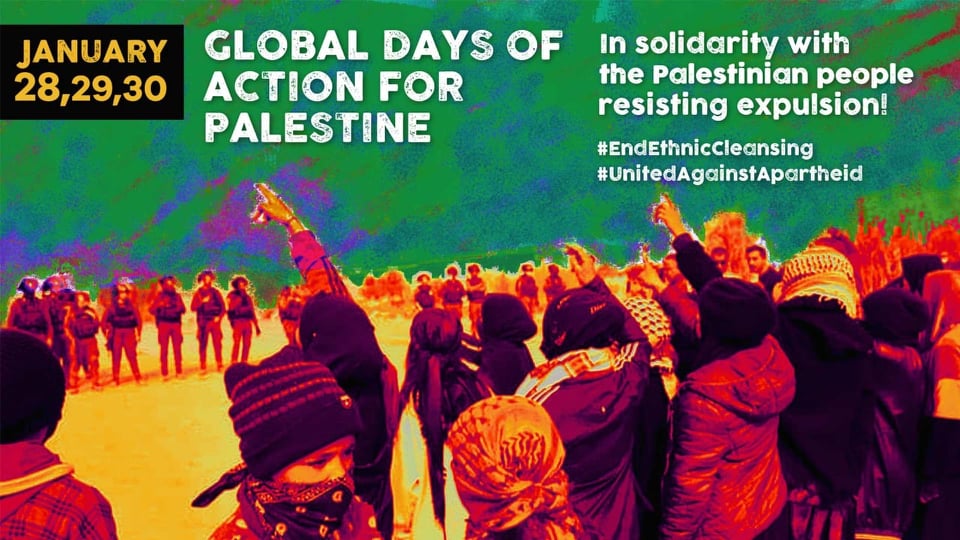 These Global Days of Action are in response to the call by the Bedouin-Palestinian community of Al-Naqab for international solidarity to support their struggle against Israel's ongoing Nakba.
The last week has seen a dramatic escalation in the intensity and brutality of Israel's relentless policy of expulsion that still threatens to expel thousands of Indigenous Palestinians more from their homes and lands. As Human Rights Watch and other international human rights organizations have said, this wave of forced displacement is yet another manifestation of Israel's system of apartheid against all Palestinians. Apartheid is a crime against humanity in international law.
We call for intensifying our efforts to end international complicity by states, corporations and institutions in Israel's policies of apartheid, settler colonialism and military occupation. In other words, we call for meaningful solidarity with the Palestinian struggle against Israeli attempts to dehumanize them and to criminalize their popular resistance to cultural erasure and the ongoing dispossession and displacement.
Let's demand effective accountability for complicity in war crimes now.
Take the lead from Palestinians in Al-Naqab as they organize another mass protest this Sunday.
Be inspired by the sumud (steadfastness) of the Palestinian community in Sheikh Jarrah, and by the words of Mahmoud Salhiya: "We'd rather die in our land with dignity than surrender." They embody the determined resilience of the entire Palestinian people, including Palestinians besieged in the Gaza Strip since 2007.
Palestinian women, men and youth continue to rise up for their rights, whether in their homeland or in exile, where they've lived as refugees ethnically cleansed from their homeland in the 1948 Nakba and denied their inherent and UN-stipulated right of return.
ACTIONS
On 28, 29, 30 January – the Global Days of Action to #EndEthnicCleansing, let's:
Organize/join protests, vigils and rallies. 
Pressure our Federal and State government to take action, including lawful and targeted sanctions and military-security trade bans, and call out those who are complicit with apartheid Israel. – join our #StopElbit campaign to tell the Victorian state government and the Australian federal government to abandon any association with Israeli arms manufacturer and distributer, Elbit Systems and Elbit Systems Australia.
Strengthen and build BDS campaigns against the JNF, Hyundai Heavy Industries, G4S/Allied Universal, NSO (Pegasus), HP, and others to hold corporations enabling Israeli apartheid accountable for their complicity.
BDS Australia's Don't Buy HP campaign page is HERE  –  Take Action today against HP's complicity with Israeli oppression.
Build support for the UN to investigate and end Israeli apartheid, as was done with South African apartheid.